SPACE SHAREHOLDERS AND INVESTORS      
Creator and distributor of lingerie, ready-to-wear, nightwear, swimsuits and accessories for 20 years, Body One reinvents in each of its collections, created in its offices in France, models all more sexy and glamorous, enhancing the assets of women.
In this section you will find all the information relating to the stock market listing of Body One shares on Euronext Access.


1. The BodyOne Action 
The Body One shares have been listed on Euronext Access (ex-Marché Libre) since October 15, 2004 and are eligible for the PEA-PME scheme. 

ISIN : FR0010106039 
Mnémonique : MLONE 
Trading place : Euronext Access Paris 
Eligibility PEA-PME / SRD : yes / no 
Industry : Service to consumers 
Sector : Distribution/Habillement
LEI : 9695004HHD4PHW3LNK02
Listing Sponsor : CIIB
Find here the value sheet of the Company on the Euronext website   




2. SHAREHOLDINGAU 31/12/2017 
As of December 31, 2017, the Company's share ownership consists of 3,776,000 shares, broken down as follows :


3. GOVERNANCE 
BODY ONE is a Société Anonyme with a Board of Directors with a capital of 2,076,800 euros, registered in the Trade and Companies Register of Bobigny under number B 420 050 916.
Chairman and Chief Executive Officer: Ariel AMSELLEM
Marketing / Communication Director: Steeve AMSELLEM 


4. REGULATED INFORMATION 
Find here our latest annual reports, including the management report, the consolidated financial statements, as well as the report of the statutory auditor on the annual financial statements. 

- Annual report 2017
- Annual report 2016
- Annual report 2015
- Annual report 2014
- Annual report 2013

BODY ONE shares are eligible for the PEA-PME scheme – Find here the press release


5. GENERAL ASSEMBLY
Consult the documents relating to our previous General Assemblies:
General Meeting Year ended 31/12/2017
 -  Minutes of the General Assembly (pdf)
 -  President's management report (pdf)
 -  Report of the Statutory Auditor, including the annual accounts (pdf)
 -  Special report of the External Auditor on regulated agreements (pdf)
Annual General Meeting Year ended 31/12/2016
-  Minutes of the General Assembly (pdf)
 -  President's management report (pdf)
 -  Report of the Statutory Auditor, including the annual accounts (pdf)
 -  Special report of the External Auditor on regulated agreements (pdf)

Annual General Meeting Year ended 31/12/2015
 -  Minutes of the General Assembly (pdf)
 -  President's management report (pdf)
 -  Report of the Statutory Auditor, including the annual accounts (pdf)
 -  Special report of the External Auditor on regulated agreements (pdf)
Annual General Meeting Year ended 31/03/2015
 -  Minutes of the General Assembly (pdf)
 -  President's management report (pdf)
 -  Report of the Statutory Auditor, including the annual accounts (pdf)
 -  Special report of the External Auditor on regulated agreements (pdf)
 -  Minutes of the Extraordinary General Assembly AGE (pdf)
 -  Rapport du conseil d'administration à l'assemblée Générale extraordinaire AGE (pdf)
Annual General Meeting Year ended 31/03/2014
 -  Minutes of the General Assembly (pdf)
 -  President's management report (pdf)
 -  Report of the Statutory Auditor, including the annual accounts (pdf)
 -  Special report of the External Auditor on regulated agreements (pdf)
Annual General Meeting Year ended 31/03/2013
 -  Minutes of the General Assembly (pdf)
 -  President's management report (pdf)
 -  Report of the Statutory Auditor, including the annual accounts (pdf)
 -  Special report of the External Auditor on regulated agreements (pdf)


6. KEY FIGURES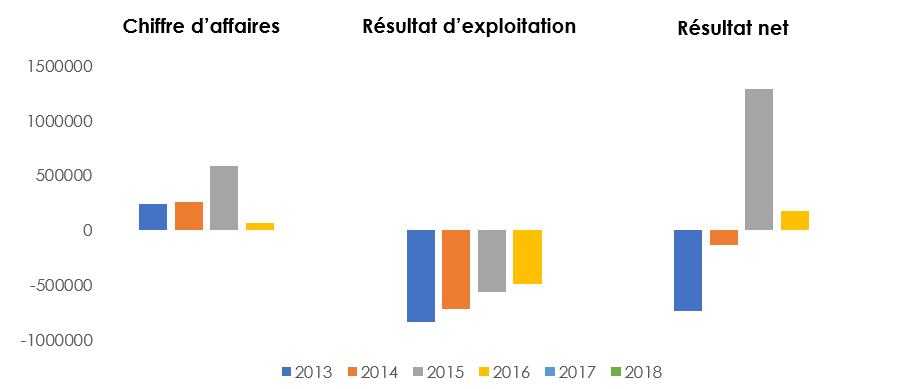 7. COMMUNIQUES DE PRESSE
Eligibility of BODY ONE shares for the PEA-PME scheme


8. CONTACTS
BODY ONE
47-49 rue Cartier Bresson
93500 PANTIN
Phone: 01 41 58 17 17
Mail: contact@bodyone.fr


Monsieur Ariel AMSELLEM
Président-General Director
Mail : ariel@groupeariel.com 

Listing Sponsor & Financial communication :
CIIB – Didier SALWA / Edouard de MAISSIN
Phone. : 01 42 46 11 73
bodyone@ciib.fr